About
OUR STORY
The Lutzie 43 Foundation was established in loving memory of Philip Lutzenkirchen, shortly after his death in 2014. The objective of the foundation is to inspire young people to make better decisions as drivers and friends, using Philip's life and legacy to inspire change. The foundation's motto for young students and athletes is to "Live like Lutz, Love like Lutz, and Learn from Lutz," reflecting our desire to help others live out the many positive character attributes that Philip displayed, while learning from the circumstances that led to his death.
THE LUTZIE 43 FOUNDATION AIMS TO ENCOURAGE AND EMPOWER YOUNG PEOPLE TO BE POSITIVE AMBASSADORS FOR SAFE DRIVING THROUGH CHARACTER DEVELOPMENT, MENTORSHIP AND REAL-WORLD APPLICATION.
We are involved in a variety of initiatives targeted to educate young people on safe driving habits, as well as special projects and events consistent with Philip's focus on giving back in the communities in which he lived.
Like Lutz
LIVE TO LEAVE A LEGACY
–
BE AN AMBASSADOR FOR POSITIVE CHANGE
Like Lutz
BE A GREAT FRIEND
Like Lutz
LEARN AND ADJUST
THE BOARD
THE LUTZIE 43 FOUNDATION'S BOARD OF DIRECTORS
Mike Lutzenkirchen
Mike Lutzenkirchen
Mike Lutzenkirchen is the father of the late Philip Lutzenkirchen, former Auburn University student-athlete from 2009-2012. Since Philip's passing in 2014, Mike has served as the executive director of the Lutzie 43 Foundation and has made it his mission in life to carry out Philip's legacy. Prior to starting the Lutzie 43 Foundation, Mike's career in sales, sales management and marketing included positions with Macmillan Publishing, IBM and SpeedTracs. He was born and raised in Wheaton, Illinois, a Chicago area suburb and now resides in Marietta, Georgia with his wife of 32 years, Mary. Together they have three daughters, Amy, Ann and Abby.
Ann Lutzenkirchen
Ann Lutzenkirchen
Ann Lutzenkirchen is a graduate of Winthrop University where she played Division I soccer for the Eagles. Graduating with a major in Broadcast Journalism, Ann is currently a Social Media Producer for Turner Sports in Atlanta. Working on the Emmy-Award winning show "Inside the NBA" on TNT along with other Turner properties. Ann is Philip's middle sister.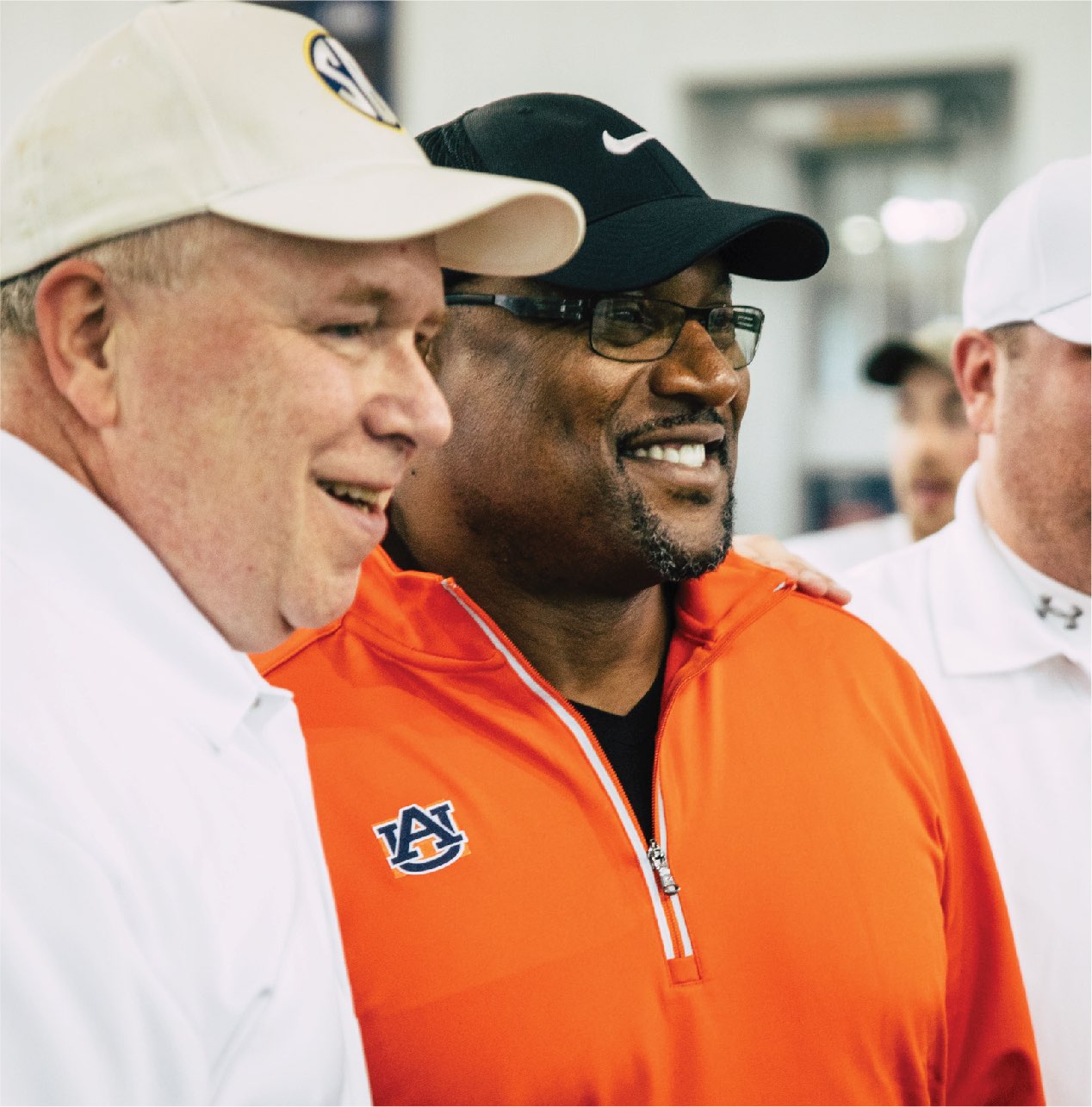 VINCENT "BO" JACKSON
VINCENT "BO" JACKSON
Vincent "Bo" Jackson, a graduate of Auburn University with a degree in Family and Child Development. Jackson has served in many successful endeavors beyond his outstanding athletic career. His current roles include the President of Bo Jackson Enterprises and CEO of Bo Jackson Elite Sports, as well as being Director of the Burr Ridge Bank and Trust in Burr Ridge, Illinois. Bo and his daughter got to know Philip during his time at Auburn.
Kim Hudson
Kim Hudson
Kim Hudson, JD, a graduate of Auburn University and Cumberland School of Law at Samford University, is a partner and practicing attorney with Davis, Bingham & Hudson. Kim and her husband, Tim Hudson, also run the Hudson Family Foundation. Kim got to know Philip through his participation in various events associated with the Hudson Family Foundation.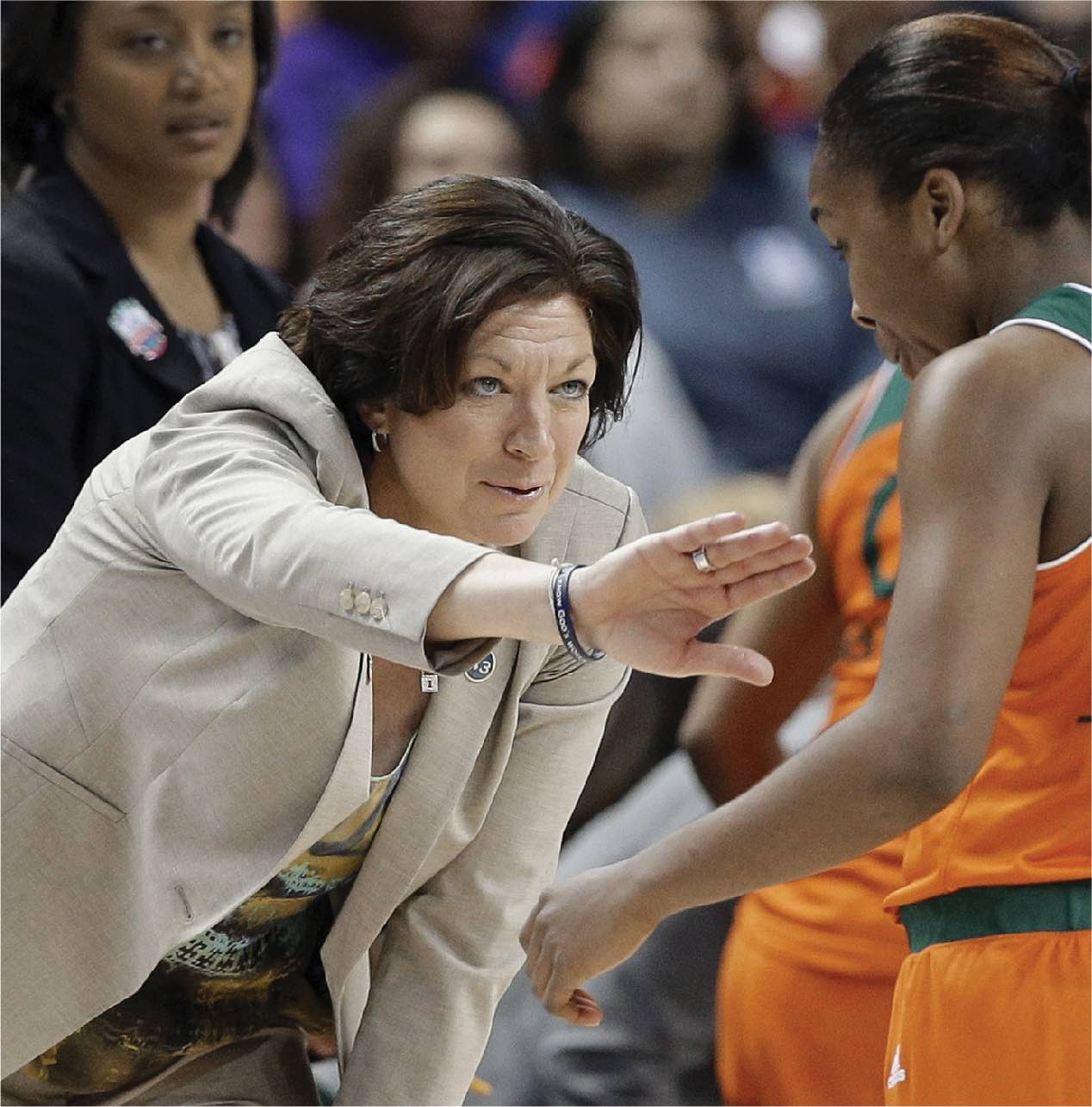 KATIE MEIER
KATIE MEIER
Katie Meier, a graduate of Duke University, serves as the head women's basketball coach at the University of Miami. Katie is on the Board of Directors of the Kay Yow Foundation. Katie also is Philip's Aunt.
BOB PENTER
BOB PENTER
Bob Penter, CFA, a graduate of the University of Florida's MBA program, is a partner in the investment consulting practice of Aon Corporation and director of the Lassiter Foundation. Bob and his family have known Philip since he moved to Marietta in 1997, with Bob's sons and Philip growing up together as close friends.
KYLE COOPER
KYLE COOPER
Kyle Cooper is founder, president and CEO of Property Masters and leads growth and operations for the company. He developed Property Masters around quality and reliability with a mission of creating a company focused on client satisfaction and strong business relationships. Since Property Masters' inception in 1996, Kyle has developed and maintained a reputation as a true leader and entrepreneur. Under Kyle's leadership Property Masters has grown from a handful of associates in 2004 to over 250 today.
Bill McLellan
Bill McLellan
Bill McLellan is a graduate of Manhattan College and currently serves as an independent management consultant in Atlanta, GA. Bill is a former board chairman of L.E.A.D., Inc., an Atlanta-based 501c3 charitable organization and is a founding member of Getaway2Give (G2G), an Atlanta-based social enterprise that has helped it's charity partners raise over $5 million dollars since 2013. Shannon McLellan (Bill and his wife, Janet's daughter) was in Philip's 2009 Lassiter High School graduating class.
Scholarship
Our $4,300 PFL (Prepared for Life) scholarship is awarded annually to students who have demonstrated outstanding character in the areas of service and leadership, showing these characteristics in their decision to serve as positive ambassadors for safe driving to their peers and in their communities.
43 Key Seconds Initiative
The 43 Key Seconds initiative aims to encourage and empower young people to be positive ambassadors for safe driving. The physical "43 Key Seconds" key serves as a reminder to take 43 key seconds to stop and prioritize safety when you get in the car.
Supporting Philip's Passions
Philip was not only known for his football accomplishments, but also for his character and achievements off the field. He was kind to others, put other people first and always had a smile on his face. The Lutzie 43 Foundation celebrates Philip's legacy by supporting children with disabilities through Joy Proms and Adaptive PE Field Days.