What We Do
OUR STORY
The Lutzie 43 Foundation was established in loving memory of Philip Lutzenkirchen, shortly after his death in 2014. The objective of the foundation is to inspire people to make better decisions as drivers and friends, using Philip's life and legacy to inspire change. The foundation's motto for drivers is to "Live like Lutz, Love like Lutz, and Learn from Lutz," reflecting our desire to help others live out the many positive character attributes that Philip displayed, while learning from the circumstances that led to his death.
OUR MISSION
The Lutzie 43 Foundation exists to reduce the number of distracted driving incidents, ultimately diminishing the number of deaths caused by unsafe driving. The foundation fulfills this mission by encouraging and empowering young people to be positive ambassadors for safe driving, carried out through our 43 Key Seconds initiative. We aim to encourage and empower young people to be positive ambassadors for safe driving through character development, mentorship and real-world application.
TAKE 43 KEY SECONDS TO COMPLETE THE SAFE DRIVING CHECKLIST:
Ensure you have a clear head- one that is not affected by alcohol, drugs, emotions or fatigue.
Have clear hands- send a text, adjust the radio and put all devices away so you can drive hands-free.
Set your sights on the road ahead. Do not look to the side at a passenger or down at a text.
Finally, click your seatbelt. It's the law and could save your life!
43 KEY SECONDS SAFE DRIVING TALKS
Mike Lutzenkirchen, Philip's father, spreads the word through the "43 Key Seconds" Talk, which is his honest and courageous discussion of Philip's life and the car accident that led to his death. In his talk, Mike encourages young people to learn from the mistakes his son made, while being inspired by his many positive character attributes.
Request a Talk
Scholarship
Philip Francis Lutzenkirchen became a household name during his football career at Auburn, but his impact and legacy extended well beyond his days on the gridiron. As a loving brother, son, friend and devout follower of Christ, he impacted his communities in many ways through service, leadership, mentorship and genuine compassion. Established in Philip's memory, the PFL (Prepared For Life) Character Scholarship program equips outstanding young people with the tools and lessons he or she needs to leave a lasting and profound legacy through mentor development, education and scholarship. It is awarded annually to students who have demonstrated outstanding character in the areas of service and leadership, showing these characteristics in their decision to serve as positive ambassadors for safe driving to their peers and in their communities. Our 2021 application is closed.
PFL Scholarship Interest Form
Safeguarding Your Legacy: 43 Key Seconds Curriculum
Shortly after Philip's passing in 2014, members of Philip's family and close circle began to think of words and characteristics that described Philip and the type of friend, teammate, brother and son he was. From there, with a character development focus, the 43 Lessons to Legacy Curriculum was built. Each word was authored by people who knew Philip best, including coaches and celebrities that got to know Philip from his spirit on the field. In 2018, we shifted our mission to focus on distracted and impaired driving, while keeping Philip at the center of our message. Through this curriculum, we want drivers to learn from the circumstances that lead to Philip's passing, learn about the dangers of distracted and impaired driving, and ultimately become better drivers by developing positive character aspects that Philip embodied.
Take the Curriculum
Board of Directors
Mike Lutzenkirchen
Mike Lutzenkirchen
Mike Lutzenkirchen is the father of the late Philip Lutzenkirchen, former Auburn University student-athlete from 2009-2012. Since Philip's passing in 2014, Mike has served as the executive director of the Lutzie 43 Foundation and has made it his mission in life to carry out Philip's legacy. Prior to starting the Lutzie 43 Foundation, Mike's career in sales, sales management and marketing included positions with Macmillan Publishing, IBM and SpeedTracs. He was born and raised in Wheaton, Illinois, a Chicago area suburb and now resides in Marietta, Georgia with his wife of 32 years, Mary. Together they have three daughters, Amy, Ann and Abby.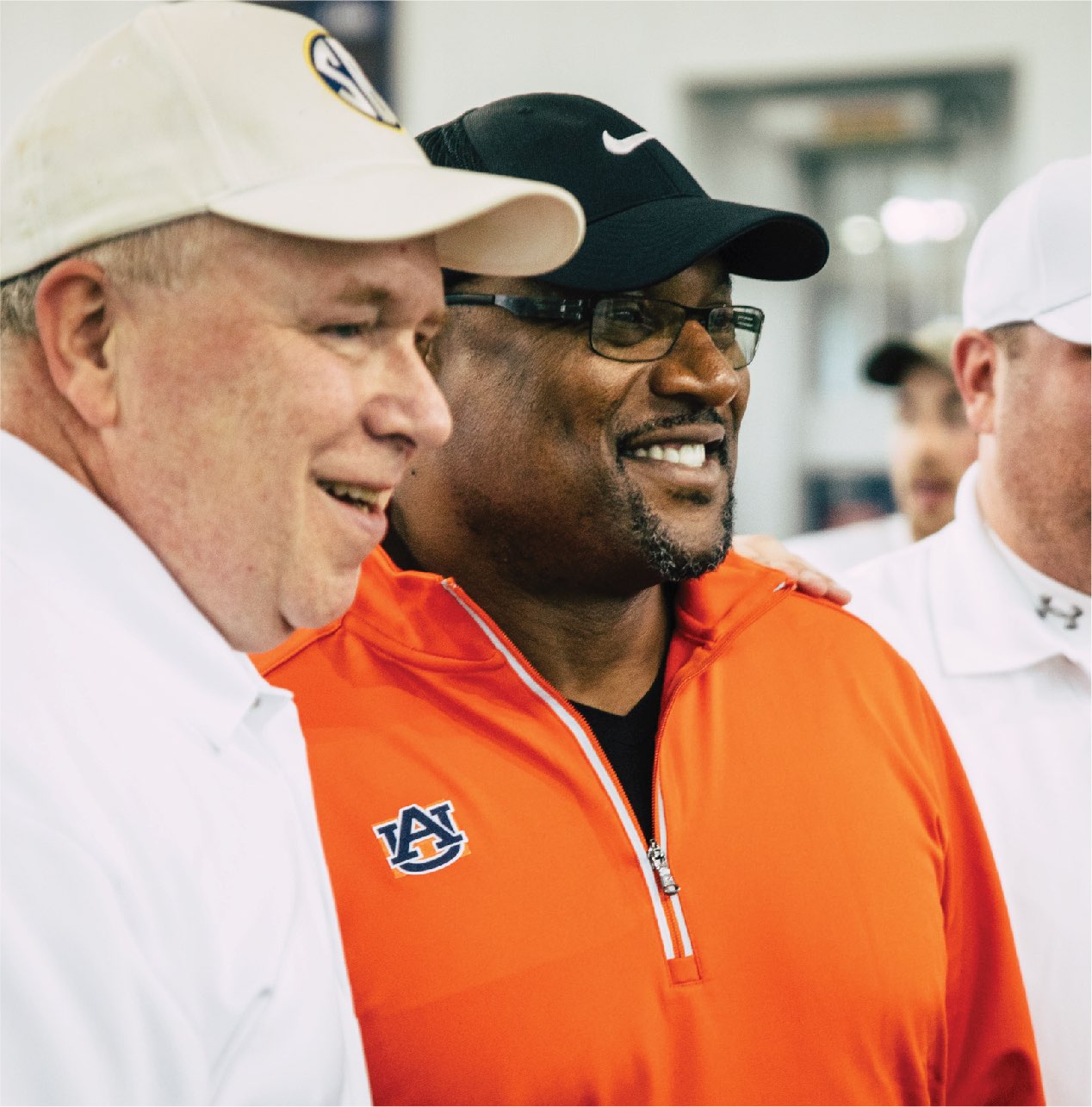 VINCENT "BO" JACKSON
VINCENT "BO" JACKSON
Vincent "Bo" Jackson, a graduate of Auburn University with a degree in Family and Child Development. Jackson has served in many successful endeavors beyond his outstanding athletic career. His current roles include the President of Bo Jackson Enterprises and CEO of Bo Jackson Elite Sports, as well as being Director of the Burr Ridge Bank and Trust in Burr Ridge, Illinois. Bo and his daughter got to know Philip during his time at Auburn.
Abby Lutzenkirchen
Abby Lutzenkirchen
Abby Lutzenkirchen is a program associate at The Arthur M. Blank Family Foundation. In this role she manages the work of associate-led grant making for Atlanta Falcons Youth Foundation, Atlanta United Foundation and PGA TOUR Superstore Community Fund. Abby graduated from the University of Alabama with a bachelor's degree in Public Relations. A four-year starter and member of the Crimson Tide women's soccer team, Abby was named captain her senior year, was named the 2015 SEC Scholar-Athlete of the Year. Abby spends her free time as an assistant coach for the Atlanta United Special Olympics Unified team, which is comprised of athletes and partners from the Cobb County Special Olympics.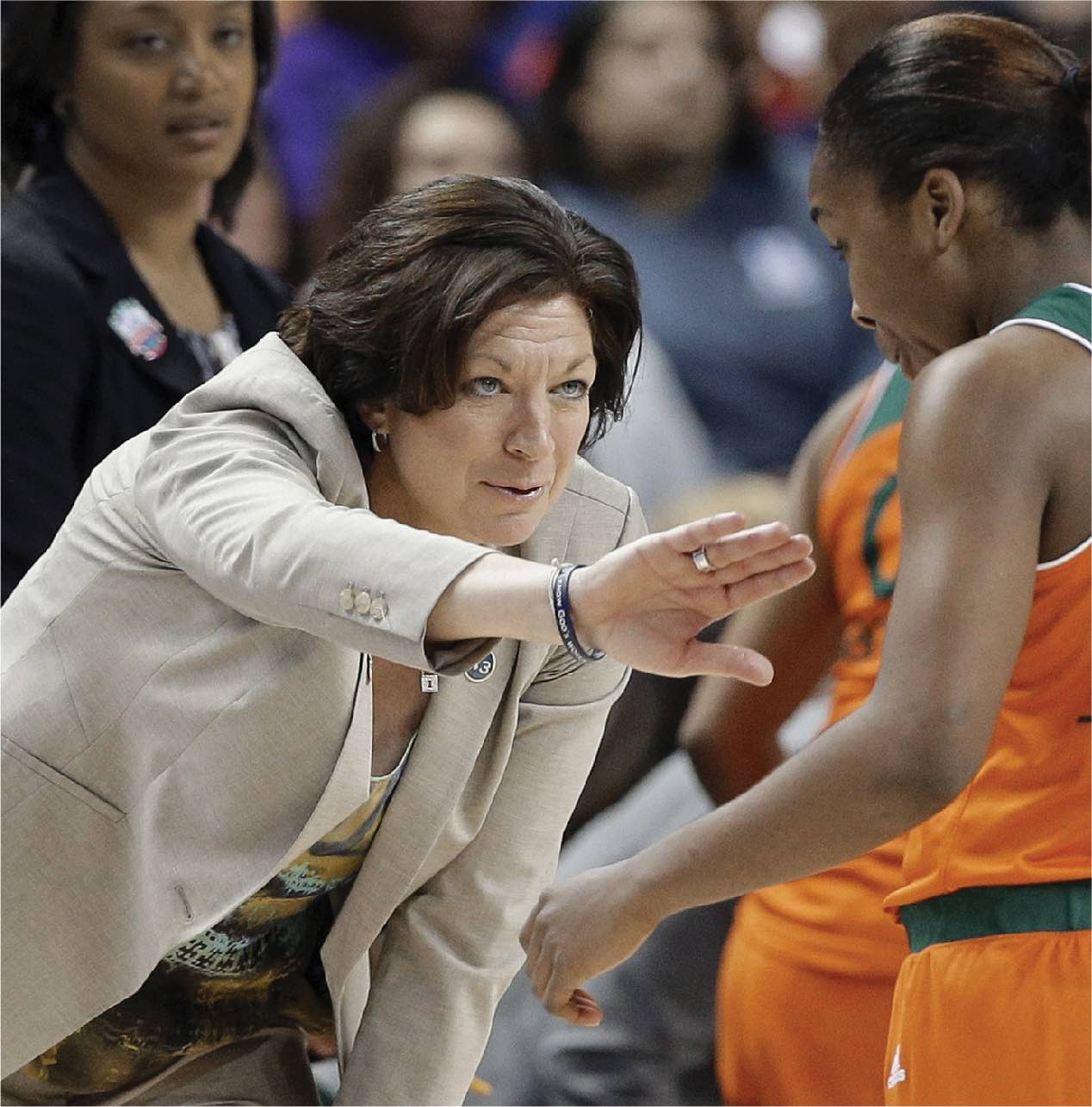 KATIE MEIER
KATIE MEIER
Katie Meier, a graduate of Duke University, serves as the head women's basketball coach at the University of Miami. Katie is on the Board of Directors of the Kay Yow Foundation. Katie also is Philip's Aunt.
Kim Hudson
Kim Hudson
Kim Hudson, JD, a graduate of Auburn University and Cumberland School of Law at Samford University, is a partner and practicing attorney with Davis, Bingham & Hudson. Kim and her husband, Tim Hudson, also run the Hudson Family Foundation. Kim got to know Philip through his participation in various events associated with the Hudson Family Foundation.
Nosa Eguae
Nosa Eguae
Nosa Eguae is a former collegiate national champion, and professional football player turned TEDx speaker, social entrepreneur, and philanthropist. Nosa and Philip were teammates and friends at Auburn. Nosa remains the only athlete in the Auburn's storied history to start in two National Championship games. Nosa's journey post sport led him to the medical field; where he's made headlines as an award-winning team member at the Chicago based healthcare company Baxter International, where Nosa currently serves as Business Manager in the company's Advanced Surgery division. As Founding Partner of the Prolific Company he wears the hat of social entrepreneur; working with a team of former athletes, to bring forth holistic solutions for athletes transitioning from sport. The heart behind his work is simple; he wants to eradicate the Disease of Low Expectation in athletes and young people.
Bill McLellan
Bill McLellan
Bill McLellan is a graduate of Manhattan College and currently serves as an independent management consultant in Atlanta, GA. Bill is a former board chairman of L.E.A.D., Inc., an Atlanta-based 501c3 charitable organization and is a founding member of Getaway2Give (G2G), an Atlanta-based social enterprise that has helped it's charity partners raise over $5 million dollars since 2013. Shannon McLellan (Bill and his wife, Janet's daughter) was in Philip's 2009 Lassiter High School graduating class.
BOB PENTER
BOB PENTER
Bob Penter, CFA, a graduate of the University of Florida's MBA program, is a partner in the investment consulting practice of Aon Corporation and director of the Lassiter Foundation. Bob and his family have known Philip since he moved to Marietta in 1997, with Bob's sons and Philip growing up together as close friends.
Brittany Spillman
Brittany Spillman
Brittany Spillman was born and raised in Auburn, Alabama. She received her B.S. (2008) and M.Ed. (2009) in Elementary Education from Auburn University before becoming a seventh grade English teacher at her alma mater, Lee-Scott Academy in Auburn, Alabama. During this time she received her Ed.S. (2018) in Teacher Leader at Troy University and is currently finishing her doctorate in Educational Leadership at Samford University. Brittany created a class for seniors called Character Counts based largely on the 43 Lessons to Legacy Curriculum developed by the Lutzie 43 Foundation. The goal of the class is to help students develop new outlooks and behaviors, make better decisions, and serve others. When she isn't teaching, she enjoys volunteering, reading, traveling, and spending time with her family.
Dave Anthes
Dave Anthes
Dave is a Senior Large Commercial Account Representative with Federated Insurance. Federated Insurance specializes in commercial business insurance for dealership groups and large commercial fleets. Dave is married to Vicki Anthes and together they have three sons. Dave resides in Woodstock, Georgia.
Kyle Cooper
Kyle Cooper
Kyle Cooper is the founder, president, and CEO of Property Masters and leads growth and operations for the company. He developed Property Masters around quality and reliability with a mission of creating a company focused on client satisfaction and strong business relationships. Since Property Masters' inception in 1996, Kyle has developed and maintained a reputation as a true leader and entrepreneur. Under Kyle's leadership, Property Masters has grown from a handful of associates in 2004 to over 250 today.